Whenever you rent a vehicle from CICAR, we give you map showing the main points of interest on the island.

You can also download the Canary Islands audio guide for free through our app. In it you will find the most interesting places on the island duly numbered. Look at the map and you will see them clearly located. When approaching some of these places, select the number that identifies you on your terminal, starting the audition or activate the Tour Mode option and the audition will be automatic.


How to use the app?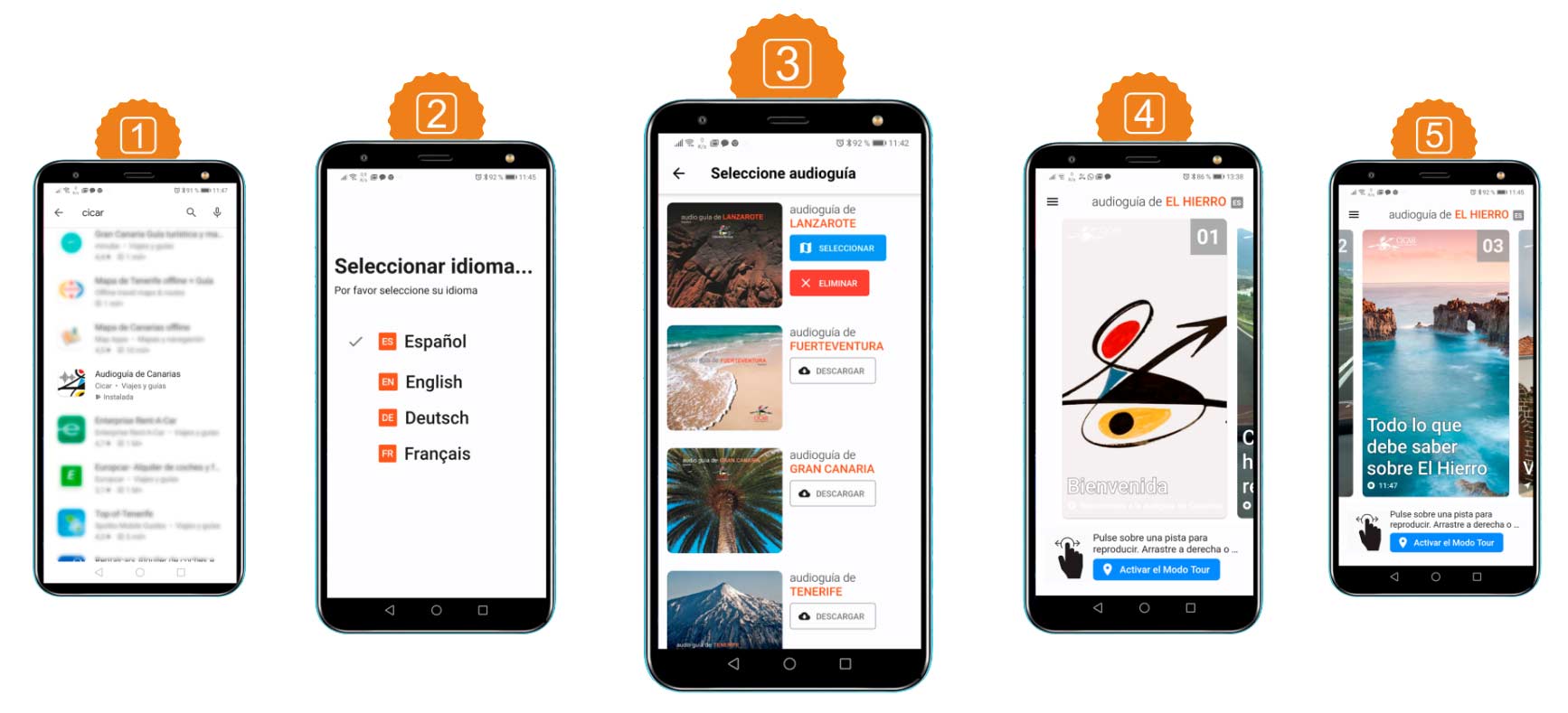 1. Download the CICAR App (Canary Islands audio guide) from Google Play or the App Store depending on your mobile terminal.
2. Select the desired language.
3. Swipe verically to select and download the island you want to know.
4. Once selected, slide horizontally to select the track you want to hear. click on it and the audition will begin.
5. At the bottom of your screen is the Tour Mode button, select it and it will start listening in automatic mode when you approach any of these places.